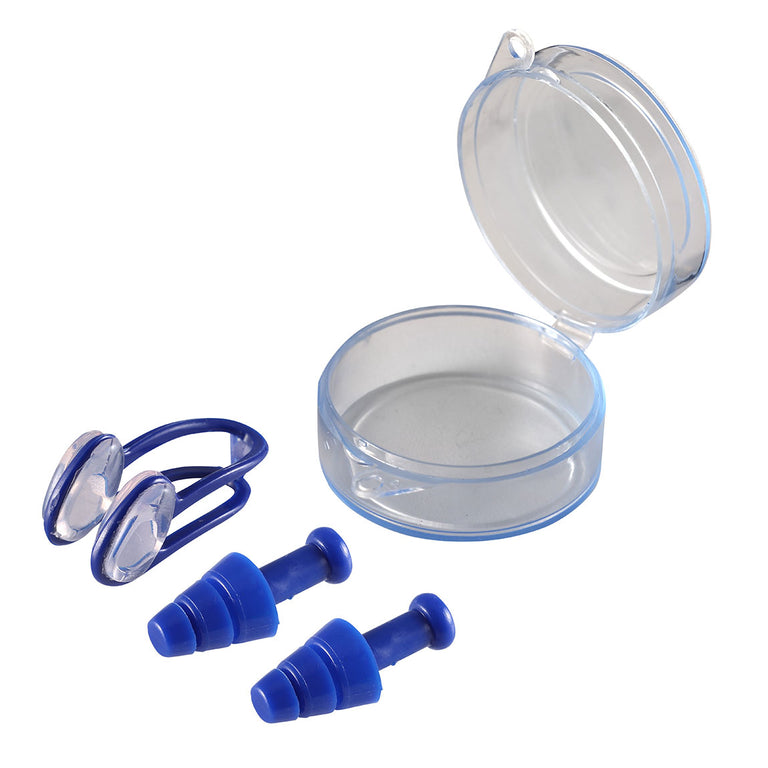 Ear Plugs + Nose Clip Combo
$4.99
U.S. Divers Ear Plugs + Nose Clip combo helps protect against common infections. With soft silicone pads, the nose clip comfortably protects against water entering the nose while the conical shape of the ear plugs is designed to fit a variety of ear sizes to protect against water entering the ear canal. The combo comes with a re-usable storage case to keep clean and easy to find in your swim gear bag.
PN: SA2034000

FAST SHIPPING

TWO-YEAR WARRANTY

30-DAY RETURNS

100% SECURE CHECKOUT
ABOUT Ear Plugs + Nose Clip Combo
Product Details
Features
Conical shaped ear plugs with soft rubber material
Ergonomic nose clip with soft silicone nose pad
Clear carrying case included
Something went wrong, please contact us!